Marel
Food Processing Machinery (production machinery and production lines)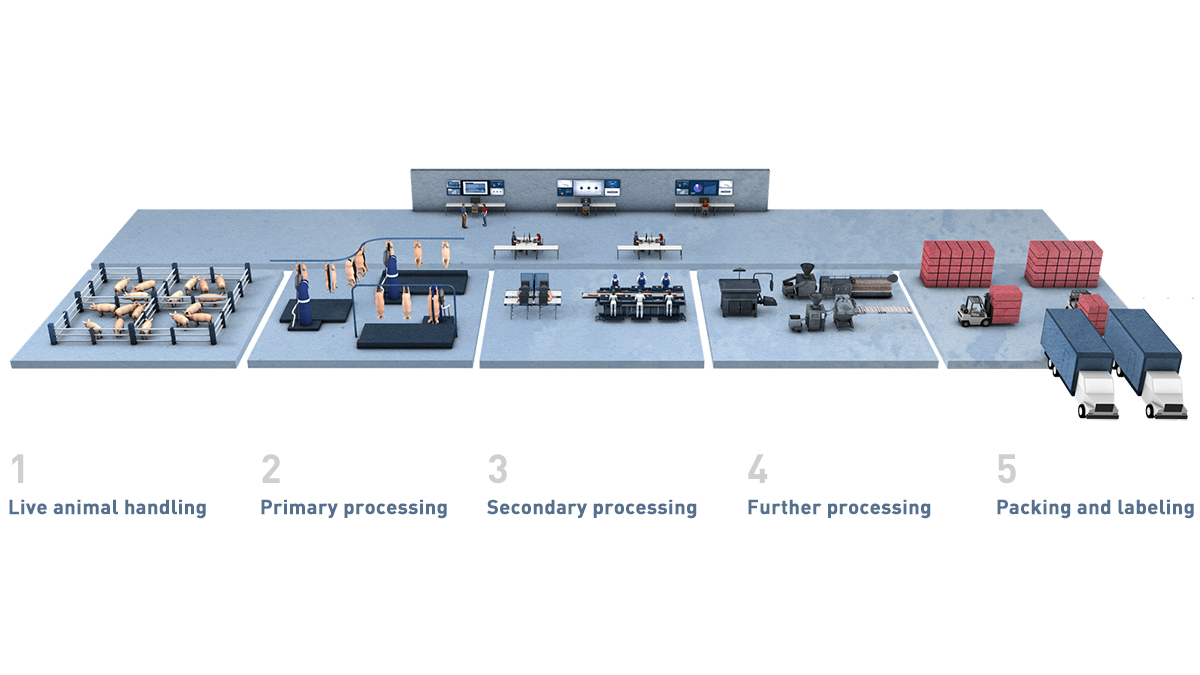 Marel's red and white meat slaughtering systems are designed with animal welfare, product quality, efficiency and hygiene in mind. From patented systems to advanced robotized slaughter lines, its solutions are robust, modular and scalable, allowing you to increase your starting capacity easily.
Butina CO2 Gas Stunning System
Marel has extensive experience in CO2 gas stunning systems for the humane stunning of pigs, with more than 800 installations throughout the world. Butina CO2 stunning systems can be supplied in a variety of configurations, all of which comply with legal requirements, and are by default supplied with a stunning registration system.