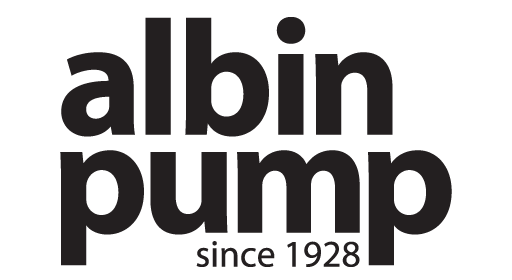 Albin Pump AB
Hose Pump/Tube Pump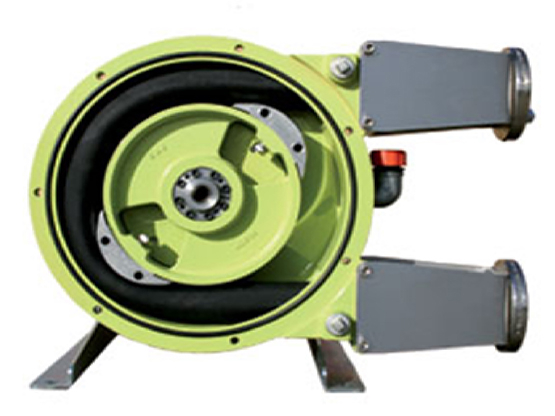 Hose pump with outstanding durability ALH Hose Pump 
The ALH hose pump is ideal for the transfer of viscous materials such as waste water, sludge, paint, cement and mortar.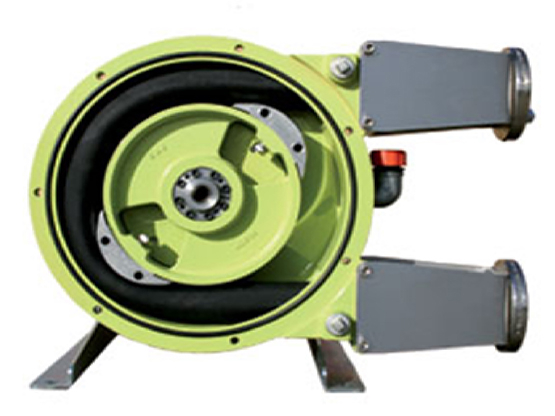 Realization of outstanding durability: an elastic rubber developed independently by Albin Pump AB is used in the pump hose which serves as the heart of the pump unit.
Contributes to the reduction of maintenance costs, thanks to few parts which will need replacing.
Easy hose replacement.
A simple design without seals or valves assures that materials are transferred securely and without leakage.
Continuous idle operation is possible.
Suction and discharge can be reversed by changing the rotation direction.
Simple Design
The ALH hose pump is a positive displacement pump (tube pump, slurry, concrete pump, mortar pump) with a simple, intuitive design. A rotor with two "shoes" attached is installed in the housing; as the drive motor rotates the rotor, the shoes compress the hose in the direction of rotation. The transfer of fluids and filling of the hose is accomplished using the vacuum that occurs after the shoe has passed and the hose is restored to its original position. The transfer liquids are then discharged by the movement of the next shoe. Continuous fluid transfer is made as this operation continues to repeat.
Three Material Types
Three types of rubber are used in pump hoses: natural rubber, nitrile rubber and EPDM rubber. The optimal material differs depending on factors such as chemical resistance and the properties of the fluid to be transferred. Albin Pump AB makes use of its wealth of data to offer advice concerning the selection of the optimum pump material.