Välinge Innovation AB
Threespine®/ 5G® locking systems/ The Woodura®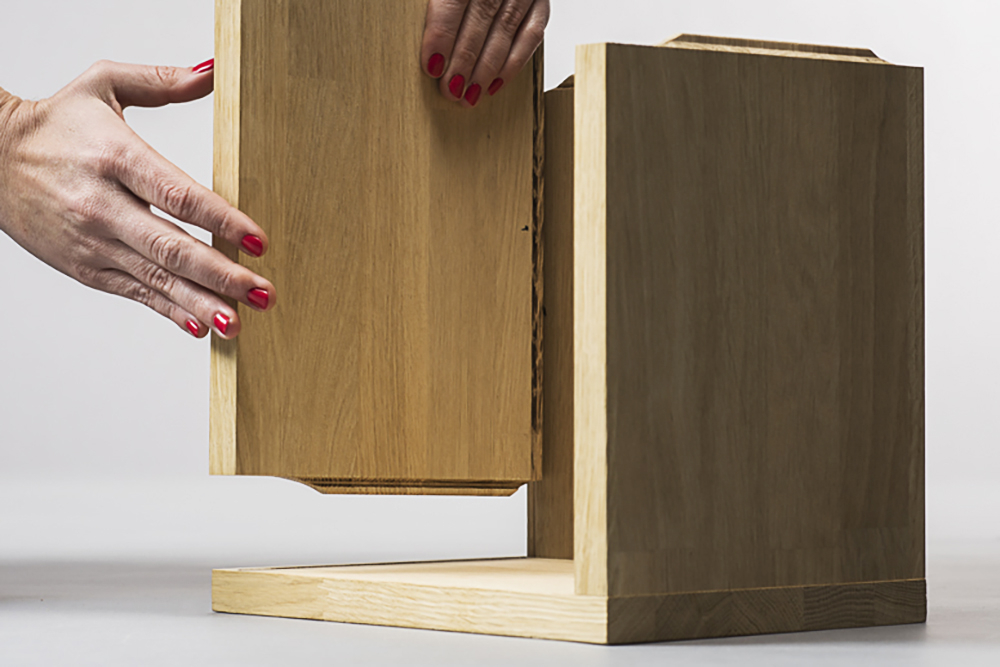 Välinge Innovation is an R&D and IP company in the flooring and furniture industries. Founded in 1993, Välinge pioneered the concept of glueless click flooring and changed the way people install and use floorings. Its worldwide-patented technology introduced a fast and easy way of installing floorboards mechanically, without using glue.
Today, Välinge Innovation's technology base covers all fields related to floating flooring but also to other applications such as furniture and surfaces.
The company's patent portfolio is one of the most comprehensive in the flooring industry. It comprises more than 2,100 granted patents and a global license base of over 220 licensees. All R&D activities take place at the headquarters in Viken, Sweden which is considered to be the world's most advanced R&D centre related to laminate, wood and wood-powder based flooring technology.
Threespine® - Click Furniture Technology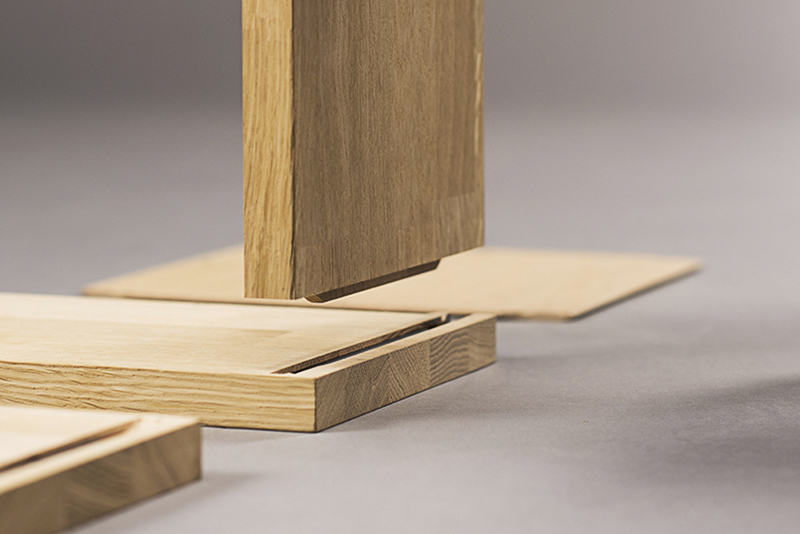 Threespine® click furniture technology by Välinge Innovation has made furniture assembly time-saving and enjoyable for everyone.Threespine® click furniture technology is patented and only available for licensing by Välinge Innovation.
How Threespine® system works

(1)Panel is pushed in position
(2)The flexible plastic insert is pushed backwards into the groove.
(3)Panel reaches its final position, the plastic insert flexes into groove on opposite panel, emits a click sound and connects the panels.
5G® locking systems
Click Flooring Technology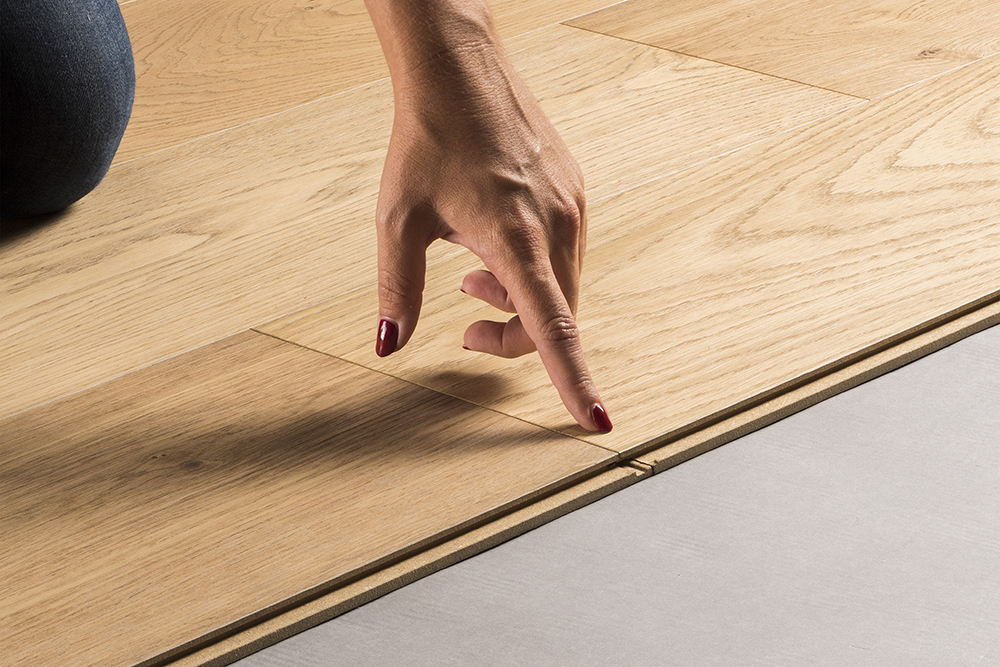 5G is the brand for the globally recognized locking systems by Välinge Innovation used by more than 100 floor producers around the world. With 5G, floor installation has never been easier. These locking systems are based on a single action installation method suitable for all types and widths of floor products.
The boards are locked on the long side with a traditional angling method. On the short side, the different versions of the 5G locking systems enable simple and fast installation by vertical snap (Original 5G / 5G-i) or side push (5G-S and 5G-W) without the need of any tools.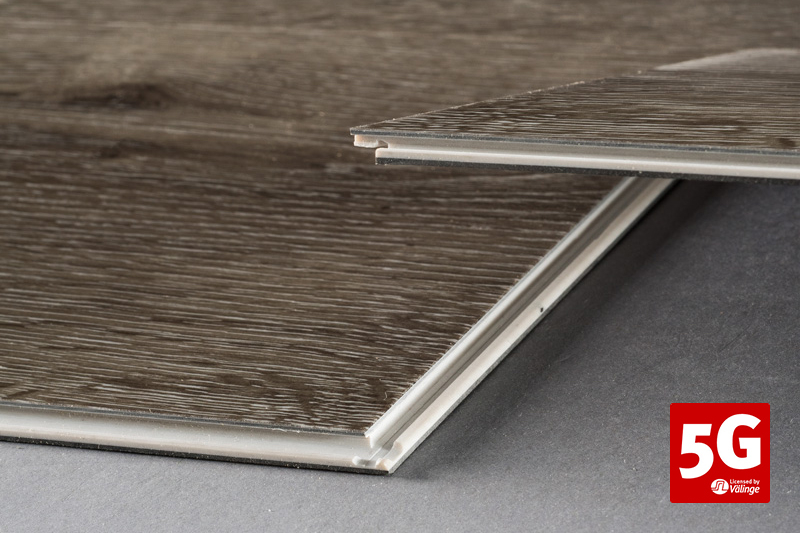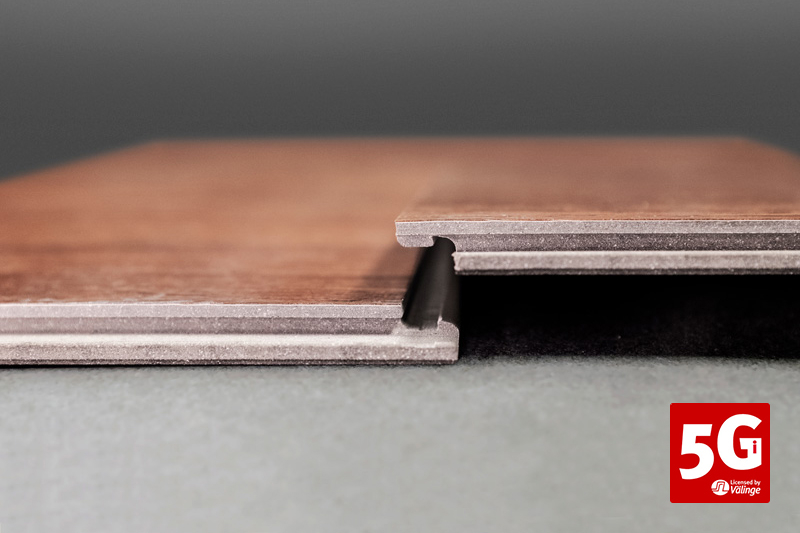 Real wood but stronger
The Woodura®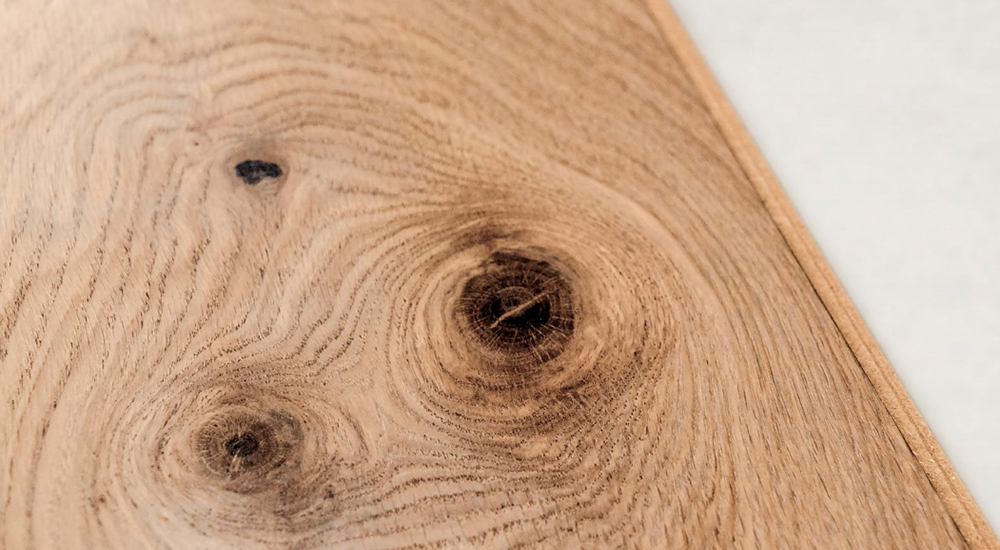 The Woodura® surface technology is based on fusing a thin sheet of wood onto a wood fiber core through a powder mix layer. The result is a real wood surface, but stronger. As the powder mix perfectly fills up the natural openings of the wood, it reinforces the strength, enhances the wood appearance and eliminates the need for putty operations.
Cured Wood flooring
Cured Wood flooring featuring Woodura® surface technology is a high-tech product that can be used in areas subject to intense wear, for example kitchens, hallways and other commercial areas. Moreover, the floors are so tough that there is no need for sanding.
The Woodura surface is fused on to a high-end HDF board with low swelling. The wood is subsequently brushed, oiled and lacqured to maintain the natural touch and appearance of wood. Further effects can be added through staining.
Product build-up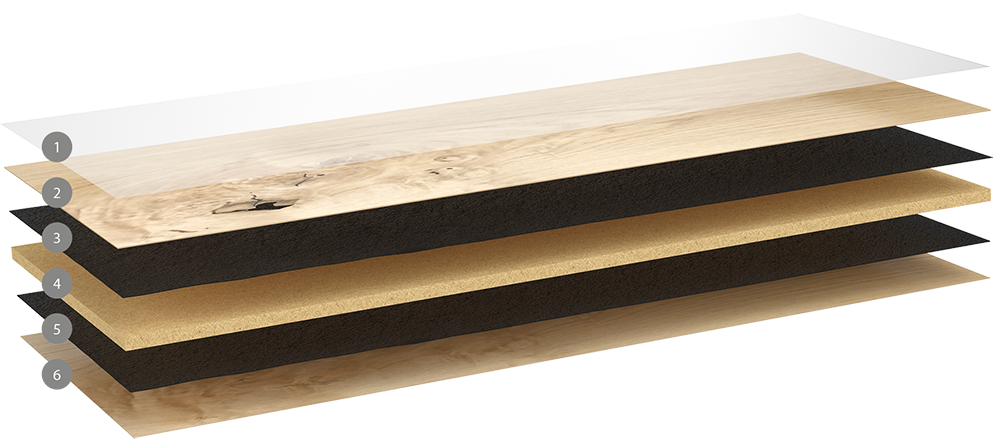 Hardwax oil or UV lacquer
Natural oak or ash wood covering
Wood-based powder layer
High-quality moisture-resistant High Density Fiberboard
Wood-based powder layer
Spruce veneer backing layer