Background and introduction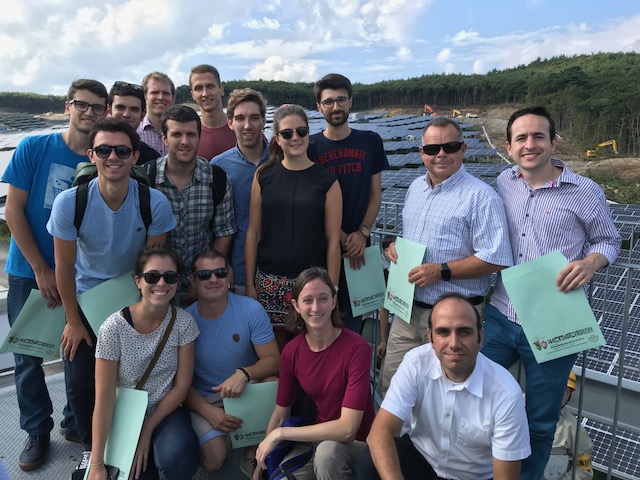 As a student, imagine being given a chance to present your sustainable energy solutions to the decision makers who can help put your ideas into action.In 2018, Gadelius Ltd. sponsored a competition to do just that.
At KTH Royal Institute of Technology's Energy Technology department, the course Energy Management is a cornerstone of the Sustainable Energy Engineering masters program.The course uses challenge driven education, where the students are tasked with creating a sustainable urban energy system by 2040.With the growing challenge of climate change, this is not a theoretical exercise and these students are learning how to solve the problems they will encounter over their engineering careers.
Gadelius approached KTH in late 2017 looking to do a sustainable energy project for Tokyo, which was a perfect fit for the Energy Management course.120 students broke into 20 groups, with each group responsible for a different ward in Tokyo's central 23-ward area. During the course, the students learn how to use systems thinking, optimize for multi-objectives, scenario analysis, and economic tools to develop their solutions.
At the end of the course, the top five groups were selected to present at a special event in Stockholm with an audience including the Japanese Ambassador to Sweden,several former Swedish Ambassadors to Japan, and nearly 100 people from industry, government, and academia. From this event, two groups were chosen as winners. The prize? A trip to Tokyo to present their proposals to Tokyo government officials.
The trip in September 2018 included visits to the University of Tokyo, Minato and Nakano wards, a special event at the Gadelius head offices, and a visit to Fukushima prefecture. For the students it was an unforgettable experience. For the teachers, it was a chance to establish connection with the university and develop future collaboration opportunities.Gadelius was able to add a lot of value to the course by sponsoring this competition, and the results are available here via video and reports.
Nelson Sommerfeldt
PhD Candidate in Solar Energy Technology
KTH Royal Institute of Technology